Let's Work Together
What sets us apart? Our ability to arrive at an in-depth understanding of your needs. Then design and execute qualitative research that delivers meaningful results. Here's another: We understand the value of time.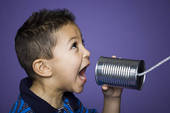 When you call:
We'll ask you some preliminary questions about your business and for a brief overview of why you need our help.
Then we'll set a time for our initial meeting and let you know what that meeting will entail.
We'll also review our work process.
We look forward to hearing from you. And thank you again for visiting us.