The Company
From our beginning, Sion Research's business commitment has been the same: producing actionable results for clients through qualitative research that consistently meets or exceeds the highest moral and ethical standards of the research profession. Our success is indicated by the representative list of clients and client comments included on the sidebars of the pages of this web site.
Our President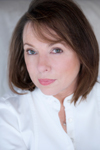 Cherie Sion
With a degree in psychology and a quantitative research background, Cherie Sion has 25-years-plus experience conducting focus groups. She ranks among the top moderators in the profession.
As the on-staff moderator for The Los Angeles Times, Cherie conducted over 1,000 focus groups for the paper's advertisers, editorial departments and senior management. In 1993, she started Sion Research Associates, Inc.
Since then, Cherie has moderated B2B and B2C groups with thousands of people from coast to coast and internationally for hundreds of companies, start-ups to Fortune 500s. Her unique "tool box" of in-depth interview techniques set her apart from other moderators.
Member of The Institute of Management Consultants, USA (IMC USA)
CMC (Certified Management Consultant), the highest certification mark awarded by IMC USA, evidencing expertise and adherence to the highest standards of consulting and ethical canons of the consulting profession
Member of QRCA (Qualitative Research Consultants Association)
Certified as a Woman-Owned Business (WBE) by ASIAN, Inc.
Small Business & DVBE Certification
Professional references are available on request.